Tourism
Over decades, Mali has been a popular destination in the African continent. However, due to the last political turmoils, the country has suffered a decrease in tourism. The latest data is from 2018, when 14,000 tourists were recorded. Mali is ranked 203rd in the world tourism and 15th for tourism in Western Africa.
Shortly after the coup of 2012, The Guardian wrote this article in 2013 detailing the impact it had on the tourism sector. The article mentions how Mali saw 200,000 tourists in 2011, spending at least $100 a day. However, in 2012 Mali barely saw 10,000 tourists.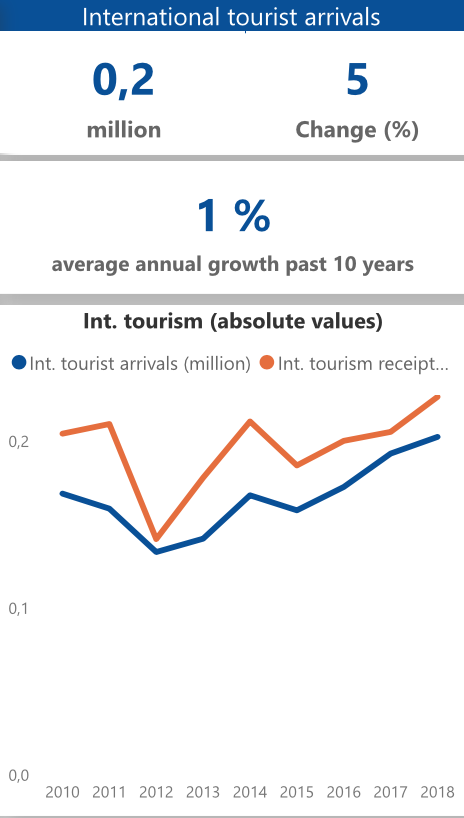 In 2019, the  Time Magazine  wrote an article centered around the tourism industry in Mali. Since high-profile kidnappings of Western tourists and aid workers from 2009, conflict with Tuareg rebels and Islamic extremist groups have led to a lot of violence in the country. Even the country's most famous hotspot, Timbuktu, became controlled by Al-Qaeda allies, where famous earthen mosques and mausoleums were destroyed. According to the ministry of tourism, one third of the hotels closed down in 2012. To combat this decline, efforts in promoting Mali to Chinese tourists have increased. Mali's official tourism website was translated into Chinese and tourist attractions were posted on popular social networks such as WeChat and Weibo. Despite these efforts, tourism is not yet at the desired amount. In 2017 less than 4,000 tourists from China visited Mali and over half were there for business. Also, a lot of embassies discourage travel to Mali, including the Chinese embassy.